Debbie Kinghorn
The first thing to know about me is, I love my job!  To work with children and parents is a great privilege and I love to see the impact NLP tools and techniques can make in such a short space of time.
During my career as an NLP4Kids therapist I have helped:
Children with anxiety
Children with a lack of confidence & self esteem 
Children struggling to cope with their parents separation & divorce
Children with severe social anxiety
Children with school and exam stress
Children dealing with bullying
Children struggling to cope with bereavement
Children struggling to cope with SEND challenges
Parents with childhood trauma's
Parents dealing with the impact of separation or  divorce on their children
Parents dealing with the impact of COVID 19 
Schools dealing with challenging social dynamics
Schools dealing with anxiety & confidence issues
Schools dealing with exam or transition stresses
"The moment you meet Debbie you know your child will be in safe hands, she has a natural warmth and caring nature, our son immediately opened himself up to her and in a short time we saw the changes."
Find out what other clients think on my testimonials page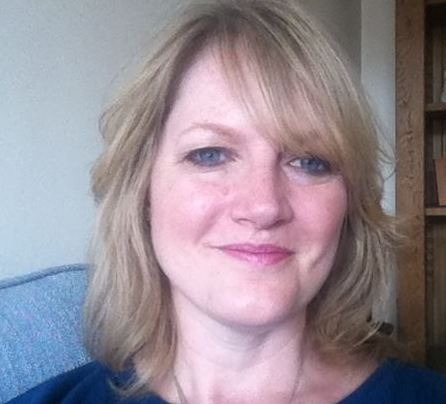 Following many successful (yet emotionally muted) years providing communications coaching to the corporate world, I decided to build on my Psychology degree to become an NLP (Neuro Linguistic Programming) practitioner and NLP Child Therapist.  This fortunately coincided with a particularly difficult time in my life where I was forced, for the first time in years to face, acknowledge and deal with my emotions and my own lack of self confidence.   When I was first introduced to NLP –  its power was quite a shock to my system.  I couldn't believe how quickly it enabled me to develop and become the person I had always wanted to be.  I gained a sense of freedom and motivation which has helped me (and continues to help me) pursue my goals.  I consider myself extremely lucky, not only do I get to practice NLP in my own life; I work with others to help them unlock limiting beliefs and change their future.
I love that I now pass the skills and tools I learned on to others. Every child deserves access to strong empowering resources enabling them to live happy, successful lives.
Book a free consultation with me today by calling 07747 090871 or email me at DebbieK@NLP4Kids.org
About NLP
We use a combination of safe and effective therapies with children and teenagers that help them learn how to control their thoughts, emotions and behaviour. NLP stands for Neuro Linguistic Programming. "Neuro" relates to the brain. "Linguistic" refers to language, both what we think and what we say.  "Programming" describes the patterns and habits created, learnt and followed.
NLP4Kids
Using NLP techniques and strategies, (which we have adapted to be fun, safe and easy for children and teenagers to use) gives young people the skills to think in new ways.  They feel in control and learn to understand the world from the perspective of others as well as their own. NLP is a cognitive form of therapy, with some parallels to CBT (cognitive behaviour therapy.)
The process
The first step in helping your child is to contact NLP4Kids Derbyshire.  You can do this by calling 07747 090871 or emailing DebbieK@NLP4Kids.org
We will then arrange a free consultation with you and your child to understand the challenges in more detail.
If you decide to go ahead with therapy sessions for your child, we will advise you of the best course of action.
You will be given feedback and advice at the end of each session to help support your child, as they practice techniques in between each consultation.
NLP4Kids Derbyshire is part of the NLP4Kids group:  http://nlp4kids.org/