Overwhelm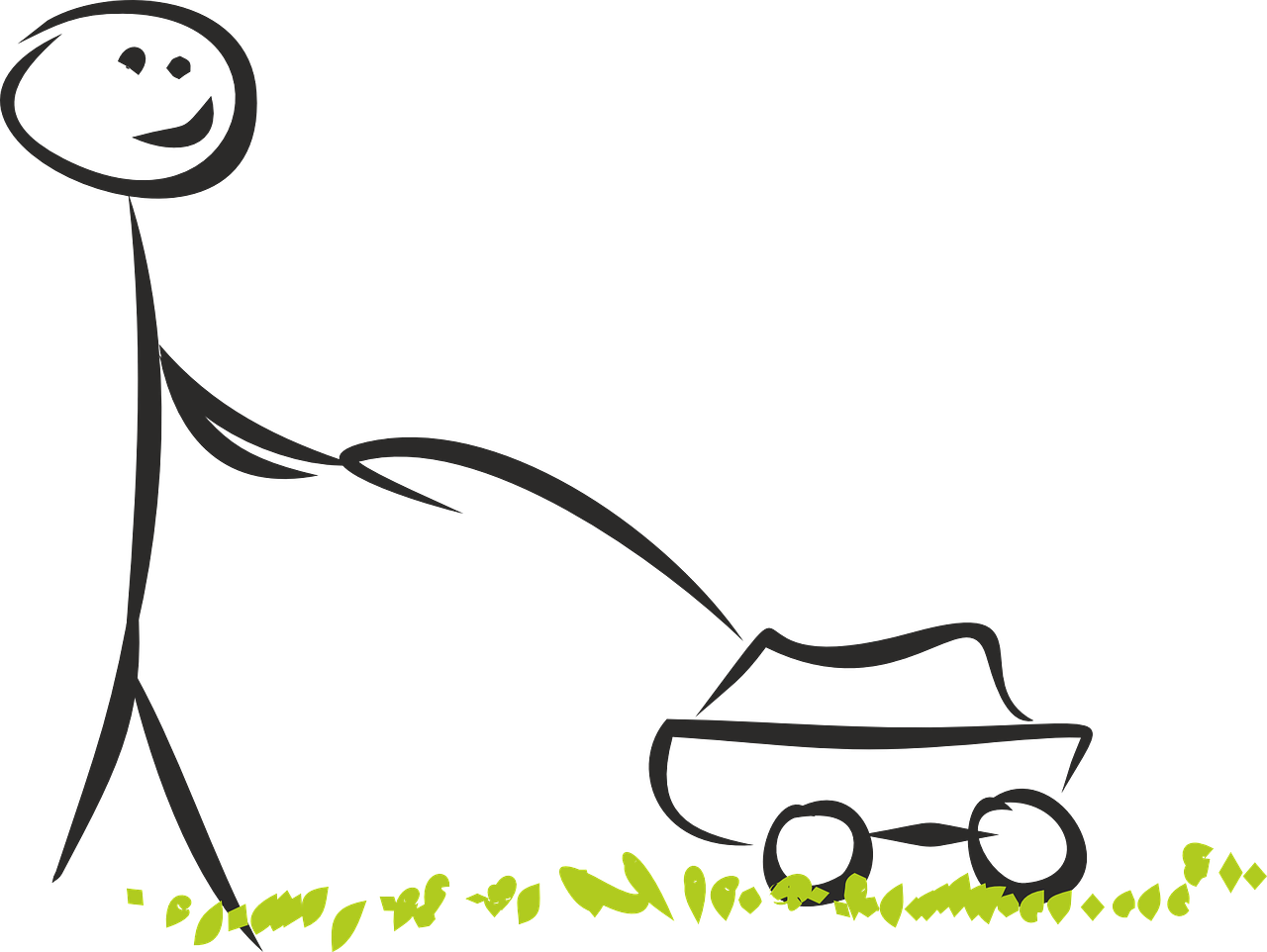 Do you ever feel overwhelmed by daunting tasks?  Or is there a reoccurring task which overwhelms you regularly?  Do you dread doing certain tasks just because they're mundane or exhausting?
This happens to me, in the summer over the simplest of tasks…
I love summer, I love nearly everything about it.  The only thing I don't like… mowing the grass! (Bear with me on this analogy… I am aware that grass mowing is tiny on the overwhelm scale).   I don't have a massive garden but it's 90% grass and until I can change it around I have the job of cutting it every week.   So, I decided a while ago to use my NLP skills to change this and to make it a less daunting and much more fun event.  How?  Here's 3 tips which can help with overwhelm in any area of your life…
Break it down
When I look at the lawn I see a huge amount of grass.  So, the first thing I do is to mow a stripe right down the middle, then I split one half into triangles of different shapes and sizes.  Then I take it one triangle at a time.  I put all my focus into that one small area and then praise myself when it's done (you can't beat a bit of self praise).  Things are so much simpler when they're broken into smaller chunks. 
* You'll notice I am not one of these people who does a stripy lawn, I'm more of a hack it and hope gardener 🙂
Time trials
I'm not a big fan of competition but I love a challenge.  So, I set myself little time challenges for my tasks.  Sometimes it's against the clock but mostly I like to use other tasks as timers.  For example, can I complete 2 triangles of grass during one song or can I get the whole garden done in the 90 minutes I have between clients.  Using short focussed periods of time can really focus the mind to complete a task. 
Reframe it
I also like to think about all the ways the task is benefiting me.  Not the obvious ways;  like my garden will look tidy, because that doesn't motivate me.  Instead I like to acknowledge more motivating options, for example: it could count as a gym session or I get to play football with my dog without tripping up.  Counting it as  gym session makes me faster, work harder and I add in some additional moves to really make it count (I really hope the neighbours don't watching me 'lunge mowing').
I know I'm only talking about mowing grass in this article but I also use these techniques for many areas of my life.  For example when I'm procrastinating; I break down my day into smaller chunks (today is a writing day – 1 article, 2 reports and a chapter of my new book). I'm using time trials to get the job done (for example right now I'm using the time it takes to cook a roast dinner to complete this article… multitasking at it's best).  Also I'm reframing each task to give me an added bonus for doing the task (writing this article is helping improve my typing speed). 
These 3 simple tricks can be used for all sorts of tasks. 
Your teens may want to use them for exam prep along with other study and exam room tips I could offer.   If your child is suffering from a bit of last minute exam nerves, please give me a shout.  Just a couple of NLP sessions could have them on track and feeling confident about their capabilities.    For a free initial chat, please call me on 07747 090871 or drop over an email debbieK@NLP4Kids.org