What is your reason for considering joining us for the next NLP4Parenting – Powerful Parenting Workshop?
Here's some of the reasons previous parents had…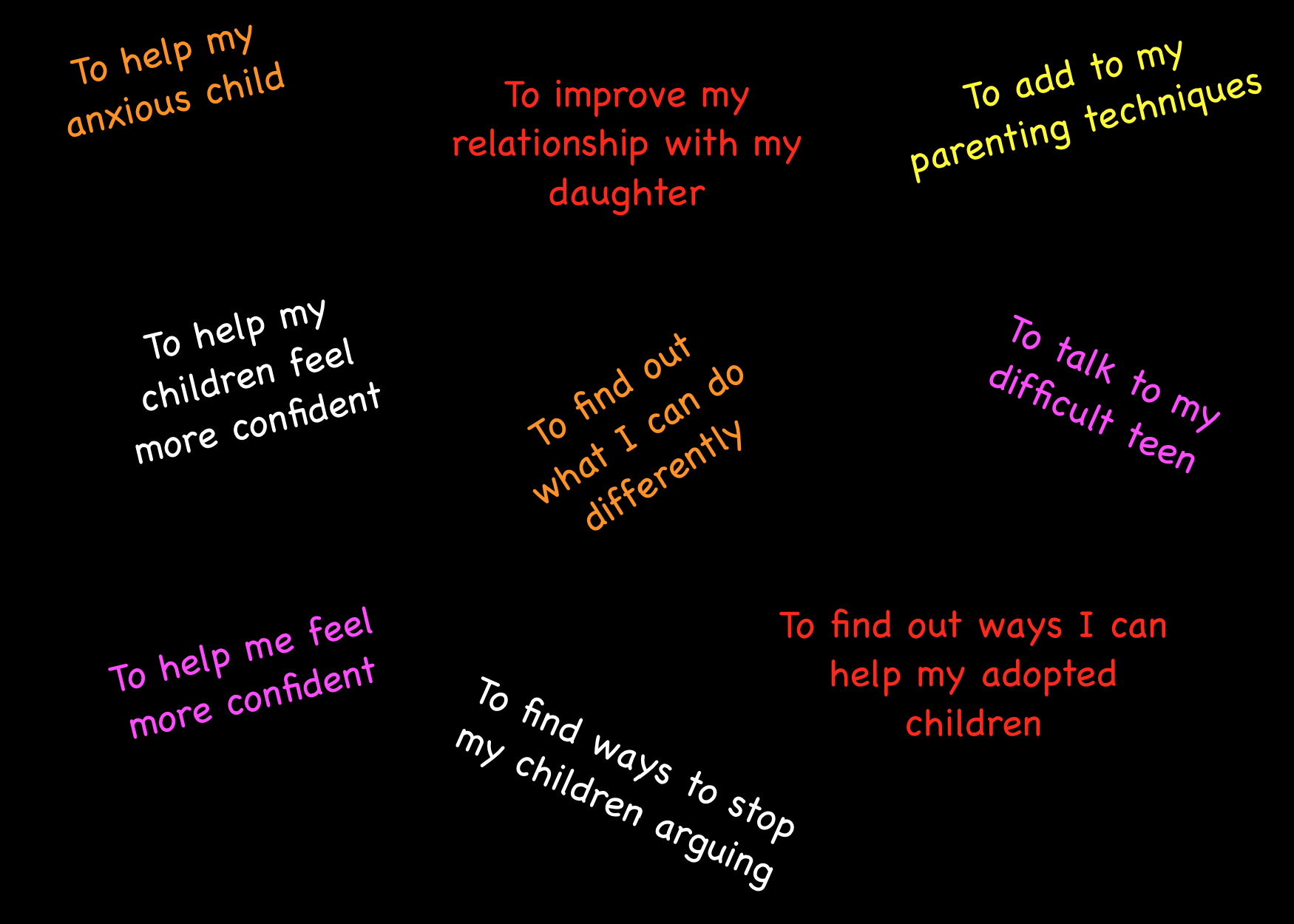 Here's how our workshop could help you and your family?
During the  6 week workshop we'll cover skills such as:
Managing emotional outbursts, including anxiety & anger.

Keeping control even when all your buttons are being pushed.

Understanding more about how we think and interpret information.

Improving communication, including active listening skills.

Learning skills to help your children build resilience & reach their true potential.

Understanding their needs and how to help keep them in balance.

Learning skills to make sure your requests are heard, understood and actioned.
Sound interesting?  Sign up to our next six week, workshops.
Simply click the sign up button and we'll send you a list of dates for our next workshops.

If you have some questions, you might find the answers to them on the Q&A page
Still not sure?
When I have a dilemma, I like to think through the options, let me help you 😊:
Option A – You could continue, ignore whatever problem or concern you had that caused you to check out this page.  You can cope with the stress and sleepless nights and chewing your nails down (you didn't like your nails looking manicured anyway).
OR…
Option B – You could come along to a fun (yes, it really is) workshop, where you'll learn some great techniques to help you and your children.  You'll finally get to sleep better, have less grey hairs, lovely nails and ONLY spend £50 to do it.
If you're not completely convinced already… this is what previous parents said when they'd finished the workshop…